Mika Häkkinen: That's why his first win in Jerez in 1997 was so important
(Motorsport-Total.com) – Towards the end of the 1997 season, not every Formula 1 expert would have bet that Mika Häkkinen would win two more world titles in his career. The Finn had been racing in the premier class since 1991 and had already shown some remarkable performances. The then 29-year-old had never won a race.
It wasn't until the 1997 season finale in Jerez that the knot burst. "This race was very important," said Häkkinen in the 'Autosport' podcast, and explains: "It was my first ever win in Formula 1. I always have mixed feelings when I think about this victory because it lasted seven Years until I won my first Grand Prix. "
"It's been such a long time," says the Finn, who gained his first experience in Formula 1 at Lotus in 1991 and 1992 before moving to McLaren in 1993 – initially as a substitute driver – where he was to stay until he left in 2001 . Hakkinen's bad luck: In the mid-1990s, McLaren was no longer as dominant as it was in the late 80s and early 90s.
McLaren slower than Williams and Ferrari
Between 1985 and 1991 the team had won the driver's world championship six times in seven years, but between the end of 1993 and the beginning of 1997 they did not win a race for more than three years. At the 1997 season opener, it was not Häkkinen but team-mate David Coulthard who took the first McLaren win since Ayrton Senna in 1993.
Häkkinen had to wait until the season finale. "Our car was definitely not the fastest on the track," he remembers the race in Jerez and explains: "Ferrari and Williams were damn strong. They were so fast! That played a psychological role at the start of the race, when you haven't won in seven years. "
"Some people think: 'Hopefully I can finally win a Grand Prix!' But I hardly thought about it because I knew Williams and Ferrari were so fast, and Michael is fighting [Schumacher] and Villeneuve for the championship. So I knew that there was only a very small chance of winning my first Grand Prix. "
"The feeling that I didn't deserve the win"
Under normal circumstances that would probably not have worked that Sunday afternoon in Spain either. But after Schumacher was eliminated after the legendary collision with Villeneuve, sixth place was enough for the Canadian to win the title. Because of this, the Williams driver let himself be overtaken by both McLaren drivers on the last lap without a fight.
Villeneuve finished third and thus world champion, while Häkkinen won his first Grand Prix. "I was happy – of course! But I won the race even though I didn't have the fastest car, and there was this situation with my team-mate David Coulthard," said Häkkinen, recalling a stable order from the team in the race, which favored him.
"I don't really want to say it, but I'll say it anyway: I had the feeling that I didn't deserve the win because I wasn't the fastest car," admits Häkkinen. "But of course I deserved it after seven years without winning! It was a great feeling. It was also the last Grand Prix of the year," he says.
Häkkinen "the winner for the whole winter"
"It gave everyone at McLaren a huge boost in motivation – and myself too. When I woke up the next morning I was going on vacation. And it wasn't until two weeks later that I realized, 'Oh God, I have a Grand Prix won! ' And it wasn't like there was another race two or three weeks later, "said Häkkinen.
---
Photo gallery: Magnificent Seven: All McLaren Champions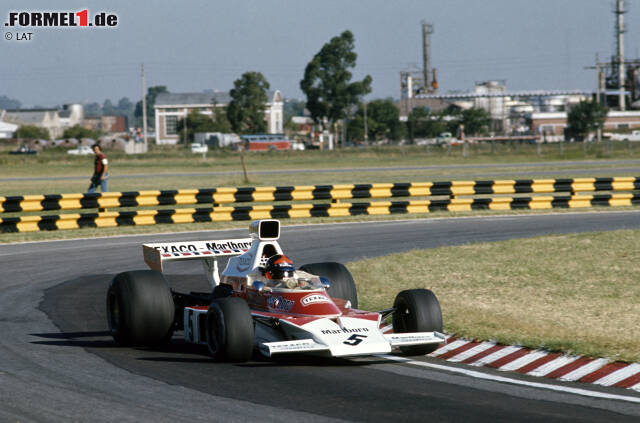 Celebrating is part of the program at McLaren: the team from Woking has won the drivers' world championship a total of twelve times in its glorious Formula 1 history. Only Ferrari is even more successful in this regard with 15 titles. But who are the seven men who have so far crowned themselves Formula 1 world champions in a McLaren?
Photo gallery

"I was the winner for the whole winter", he explains and adds: "During the winter break, there were no more questions about when I would finally win my first Grand Prix. That was a great motivation. In these seven years we sometimes wanted to give up and I thought I would never win a Grand Prix. That was behind me now, I was a winner. "
"That gave me so much motivation to keep going and to become an even better racing driver," said the Finn, who took the motivation into the new year and won his first world title in 1998. Whether he would have made it at the 1997 season finale without this victory in Jerez can of course not be clarified in retrospect.