Formula 1 in Portimao: racing fee has always been a "knockout criterion"
(Motorsport-Total.com) – For the first time since 1996, Formula 1 returns to Portugal this October. Unlike in the past, the premier class will not be visiting Estoril, but rather the Autodromo do Algarve near Portimao. The track has been trying for a Formula 1 race for some time. The 2020 Corona calendar made it possible.
"When we started this circuit twelve years ago, it was always our first goal to one day welcome Formula 1 to our racetrack," said Miguel Praia, Portimaos Event and Trade Director, to 'Motorsport-Total.com' in Cooperation with XS2Event. "Some teams were here for testing purposes back in 2009."
Since then, they have stayed in contact with Formula 1 and the teams in order to offer themselves as a test track. "We were in contact with the Formula 1 management before to host a Grand Prix, but to be honest, the fee for hosting Formula 1 was a real knockout criterion for us."
Tickets for Formula 1 in Portimao are very popular
But with Corona the situation changed: Both Formula 1 and Dorna (MotoGP and Superbike) showed interest in driving in the Algarve, "because we can host the event in a safe environment," said Praia. "We have a very modern track, with great facilities and many possibilities."
That is why on-site visitors are also allowed at the Grand Prix of Portugal. However, only half of the full capacity (90,000 grandstand seats) is used "which means that we can welcome a maximum of 45,000 fans per day". With the express permission of the government of course, as the event director assures.
---
Photo gallery: New Formula 1 tracks since 2000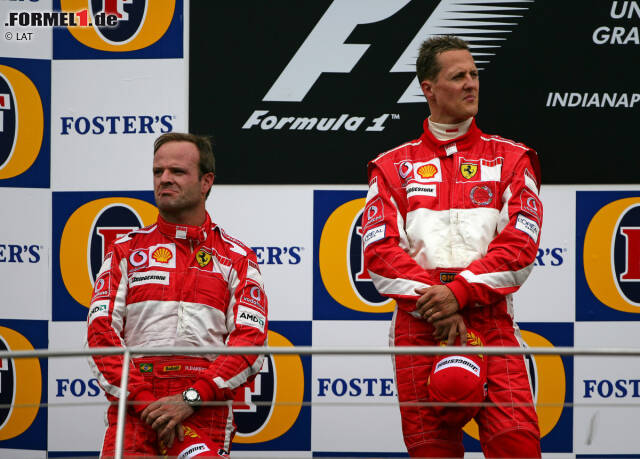 September 24th, 2000: US Grand Prix in Indianapolis. The first Formula 1 race after the turn of the millennium is actually not one. Several racetracks had already hosted a US Grand Prix, and between 1950 and 1960 the Indianapolis 500 was part of Formula 1. But in 2000 the drivers competed for the first time on the 4.129-kilometer circuit that connects the famous oval with a street circuit.
Photo gallery

There is great interest: "It was crazy the first week we went online with our ticket sales. Formula 1 is so popular in Portugal and the fans are very excited about the event. We already have over 30,000 at the moment Seats sold and 95 percent of our company boxes are sold out, "reveals Praia.
Racetrack hopes to continue in the future
He expects sales to see one last boost at the end of the summer vacation. The safety of the fans on the route is ensured. Temperature measurement at the inlet and mask are mandatory. "However, they are allowed to take off their masks when they are sitting in the stands." There the places are firmly assigned.
"We have also put together more cleaning teams. Every seat is cleaned at the end of the day," explains Praia. He hopes that the event will make Portimao recommend itself for the future: "We know this is a once-in-a-lifetime opportunity and will do our best to make it a very special one."