F1 calendar 2020: Assen wanted to host races without spectators
(Motorsport-Total.com) – With Mugello, the Nürburgring, Portimao, Imola and Istanbul, some venues have made it into the Formula 1 calendar 2020 that were not originally planned there. But the corona pandemic has led to far-reaching postponements, so that routes that were not previously considered were used.
The Dutch TT, the Netherlands GP of the motorcycle world championship, has been held in Assen since 1949
Download

Assen was also interested in hosting a Formula 1 race. The Dutch course has a long tradition, especially in the motorcycle world championship. It is the only track on which a motorcycle world championship race has been held every year since 1949. This year it had to be canceled for the first time.
"You don't wish for a race to take place," says promoter Lee van Dam in an interview with the Dutch radio station BNR. "The TT Assen also didn't take place this year. That leads to big losses. Of course we would have liked to have had a Formula 1 race in Assen, even without an audience."
No deal with Assen: obligations to Zandvoort
There was even contact with Formula 1 management in this regard. "But they have obligations to Zandvoort and we respect that," explains van Dam, explaining why no deal was reached. Formula 1 was actually supposed to return to Zandvoort, but the comeback had to be postponed to 2021.
"We're really happy that Formula 1 is coming to the Netherlands, but it's a shame that the race won't take place in Assen," admits the circuit promoter. He thinks it is right that the Grand Prix in Zandvoort was canceled. A race with only a few fans on site would not have been possible from his point of view.
---
Photo gallery: New Formula 1 tracks since 2000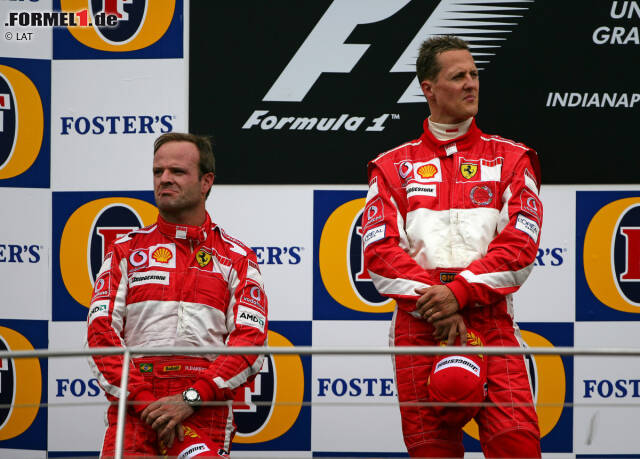 September 24th, 2000: US Grand Prix in Indianapolis. The first Formula 1 premiere after the turn of the millennium is actually not one. Several racetracks had already hosted a US Grand Prix, and between 1950 and 1960 the Indianapolis 500 was part of Formula 1. But in 2000, the drivers competed for the first time on the 4.129-kilometer circuit that connects the famous oval with a street circuit.
Photo gallery

"I don't think so. You see, the FOM is charging a fee, and even if they agree to run the event for a lower fee, the route has an obligation to thousands upon thousands of people who have already bought a ticket. And who can come then? ", van Dam explains the problem.
Track promoter: "It's a complicated business"
"That seems like a very difficult decision to me, so I think it is a very wise decision to say that there will be no race without fans or with a limited number of fans." In Assen this would theoretically have been possible, but did not materialize for the aforementioned contractual reasons.
Van Dam regrets: "This is and will remain a complicated matter. We just hope that the Formula 1 race in the Netherlands will take place next year. I wish you the best of luck." There is no date yet for the Netherlands Grand Prix in Zandvoort 2021. Tickets sold remain valid.